The season of bright tones and patterns, Summer brings a sense of liveliness and fun. Defining the Summer season are impactful stripes; from picnic rugs to deck chair covers and retro bathing suits, stripes add definition and personality. As visions of stripes appear we know the bubbly Summer season has begun!
Definitive and bold, stripes strike attention and add an extra dimension to an individual's personal style. From simple stripes to zig zags and quirky diagonals, a variety of looks can be created for a touch of the unique.
Chevron patterns add a daring element to a look, whether it be fashion or interiors. Drawing your eyes in different directions, the zig zag stipe intrigues and becomes a focal piece. Oozing confidence this daring stripe is adventurous and brings your personal style to life.
Checked and tiled prints also create visual interest and a sense of cultured wisdom. Reminiscent of gingham and gridded paper, tiled prints bring us back to childhood and add a sense of fun. Injection of colour into these prints create a tartan-esque vibe for an edgy look.
The power of the stripe is portrayed through even the simplest stripy form; classic vertical and horizontal stripes create sections in any textile and earn a double take as the eye glances over each. Whether muted stripes or bright and dynamic, stripes inject character and add definition.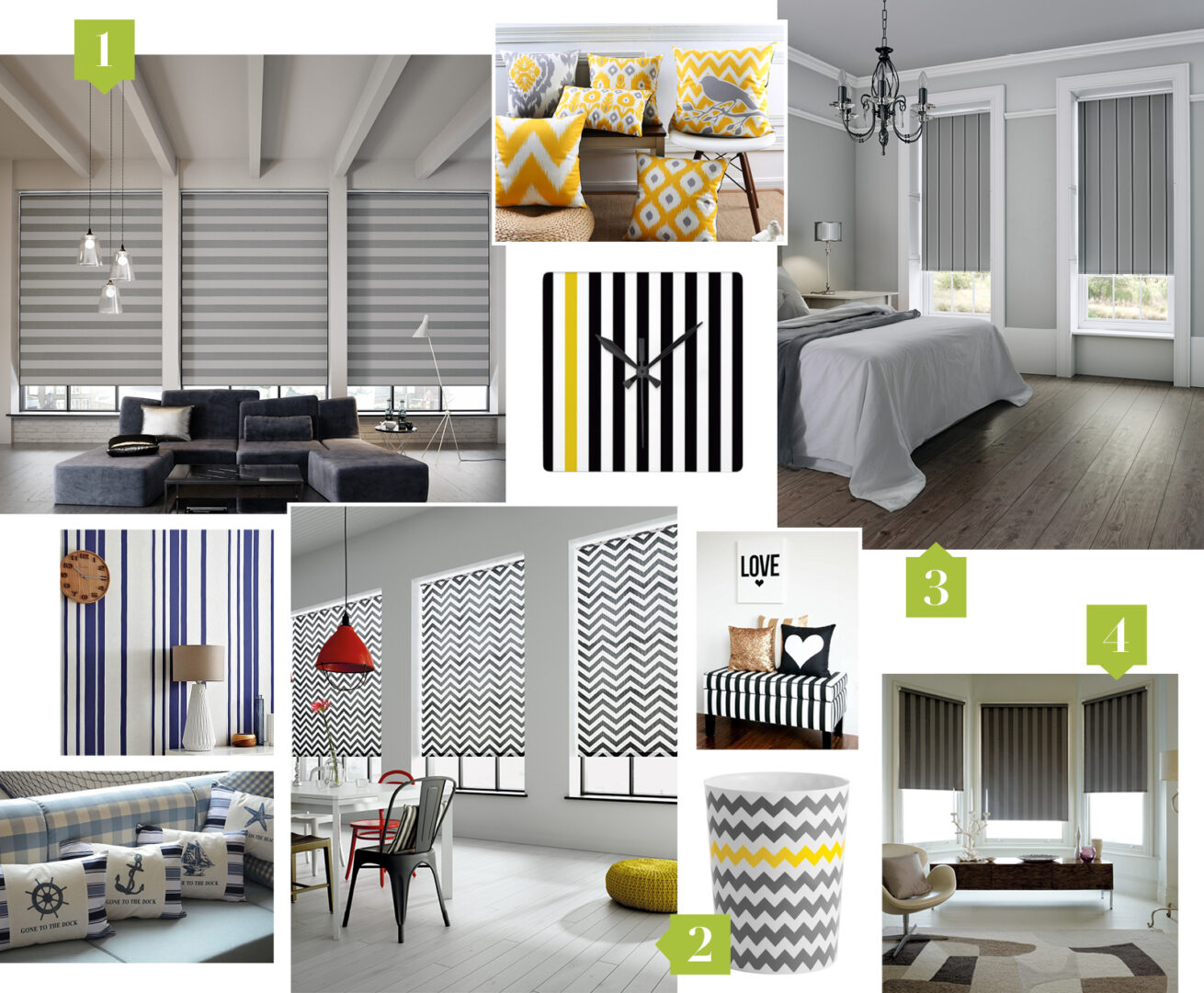 Whether your style is feminine or masculine, muted or energetic, modern or traditional, stripes can be intertwined to complement any character.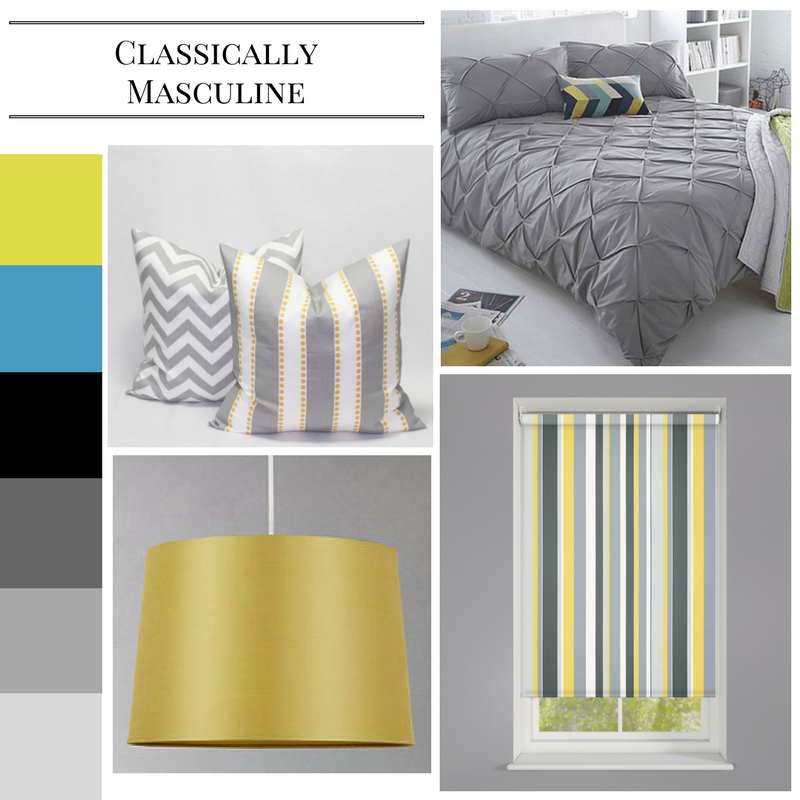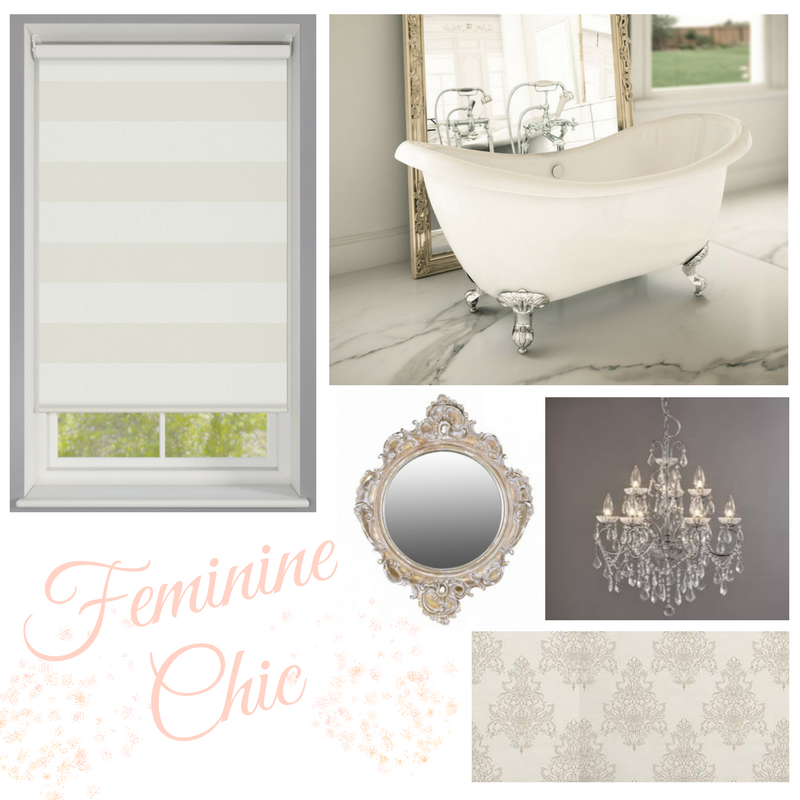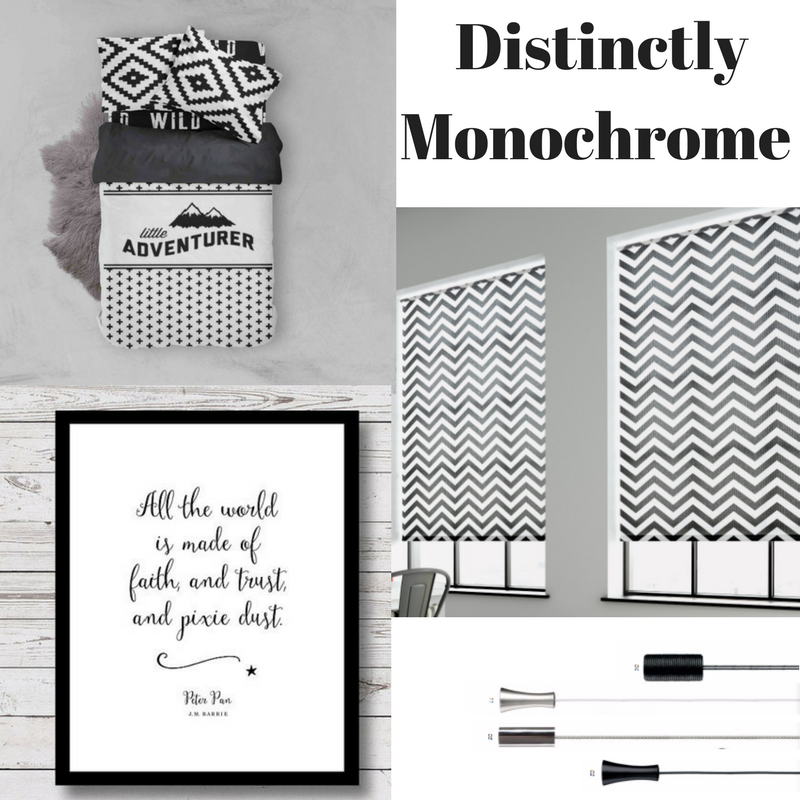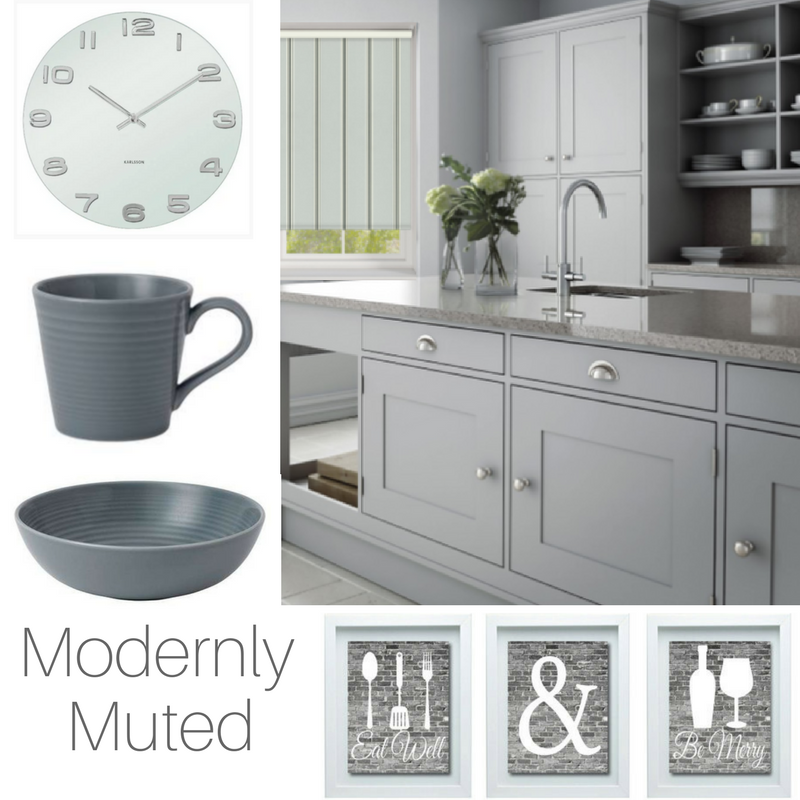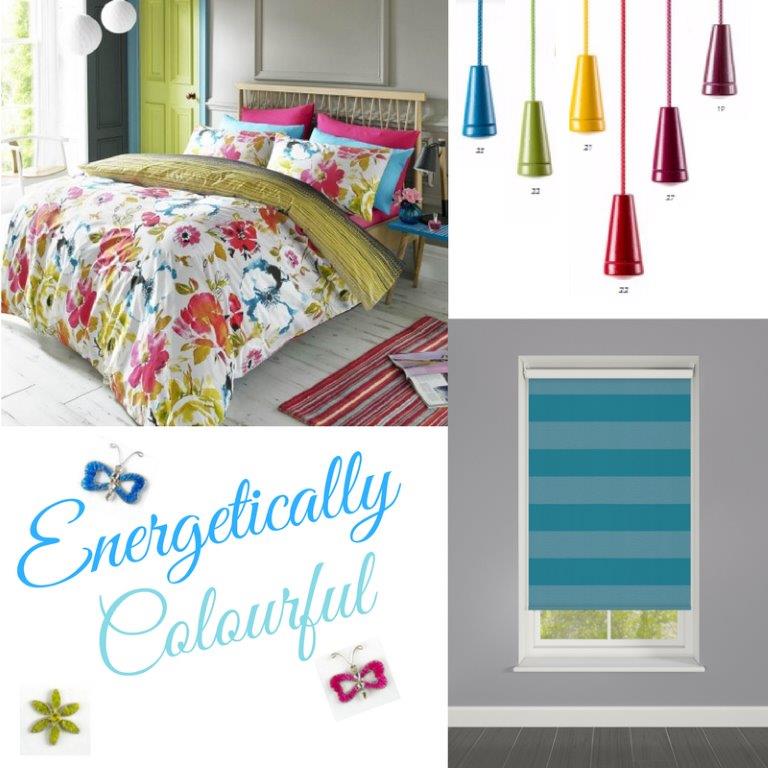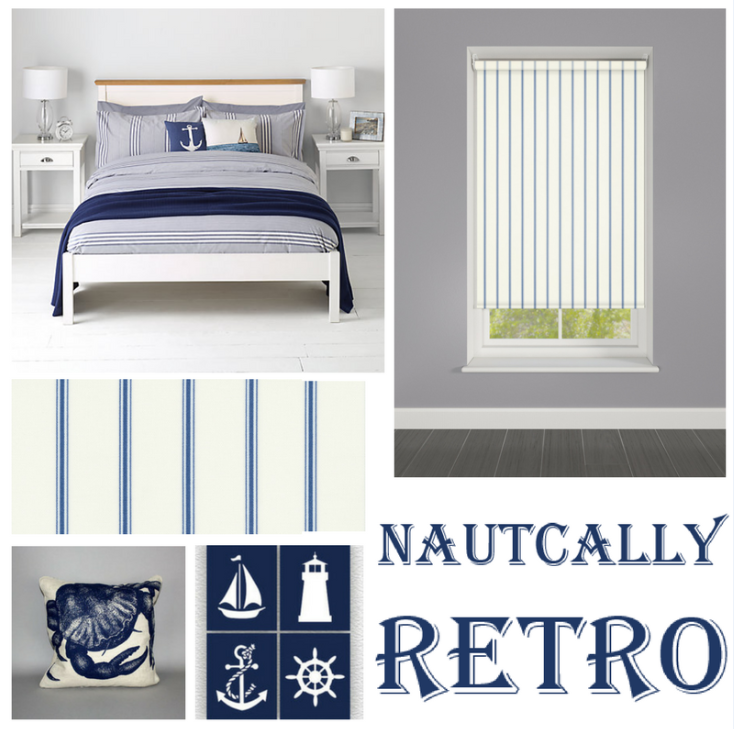 The Perfect Printed Partner
A universal print, stripes suit perfectly with a mix of prints and designs. Achieving an eclectic edge, geometrics work well with stripes for a look that's artistically unique. Additionally, a floral print can be incorporated to add a sweet definition to a stripy interior. Different variations of stripes can also be mixed together to create an element of fun. Whether the chosen patterns are within the same colour palette or a blend of different colours and tones, if the colours mix well together the patterns will too!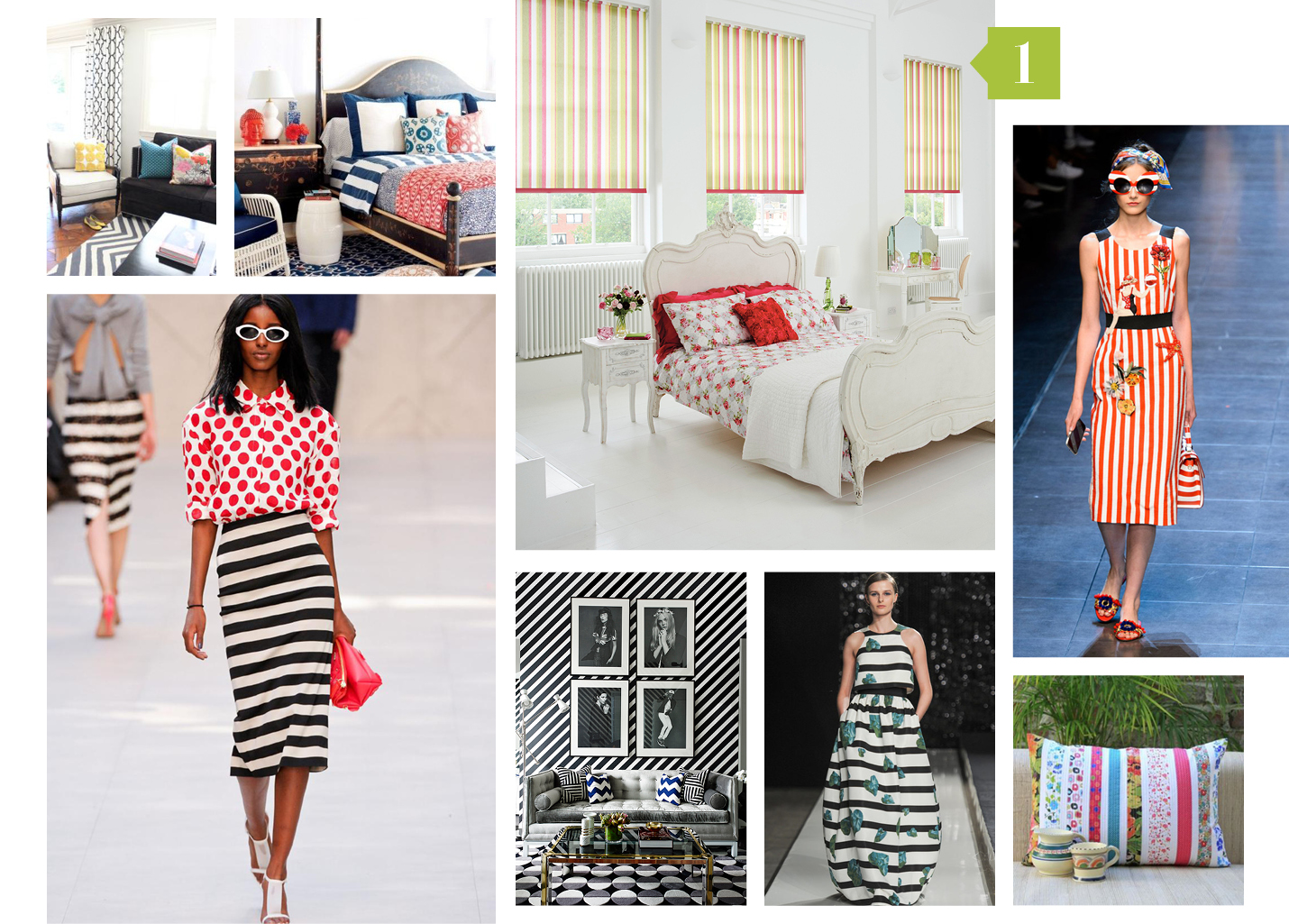 Beyond The Fabric Box Collection
A must for the Summer season, stripes are a popular addition to any collection. Naturally stripy is the Softshade collection of duo roller blinds which merges delicate sheer voiles with textured weaves and woven jacquards. Softshade comes in a variety of colours including neutral shades and bright tones.
Adding a stripy design to an aluminium venetian is the Alumitex brand; their Vibe range includes a simple striped design in a mix of colours including blue and yellow for a light and airy window dressing.
Incorporating a stripy finish is the Timberlux collection of wood venetians. The Timberlux collection offers personal styling with the ability to mix and match slats and tapes for a bespoke look; create a vertical striped look by adding tapes of contrasting colour or create a horizontal striped design with the fusion of two different colours of slats.
Additionally, using fabrics from The Fabric Box, the Skye collection of roof blinds also integrates stripes and ensures that all window types can be styled on trend.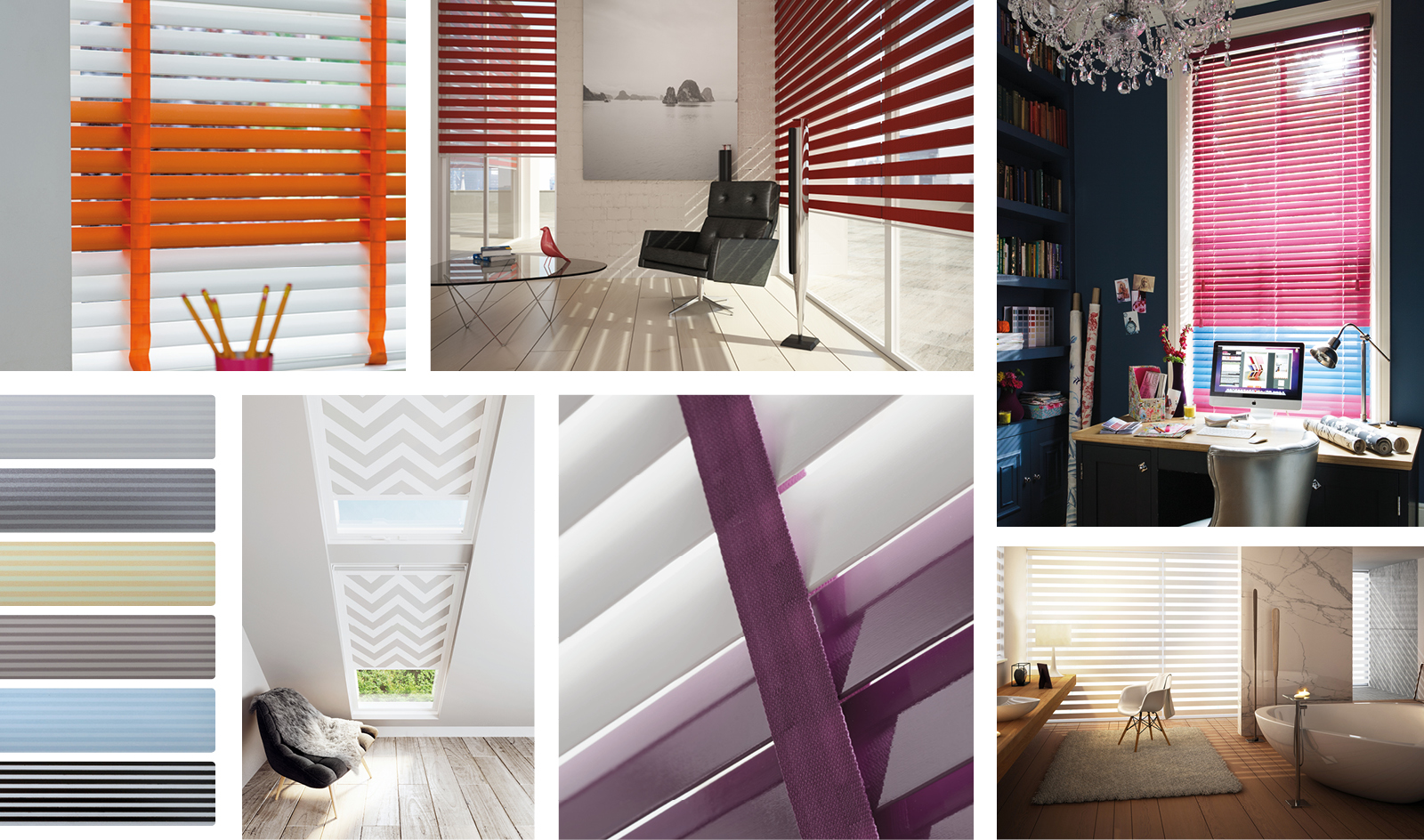 To view the entire Fabric Box collection please visit our products page. Alternatively, for more information about The Fabric Box collection or any of our other guest brands please contact us.